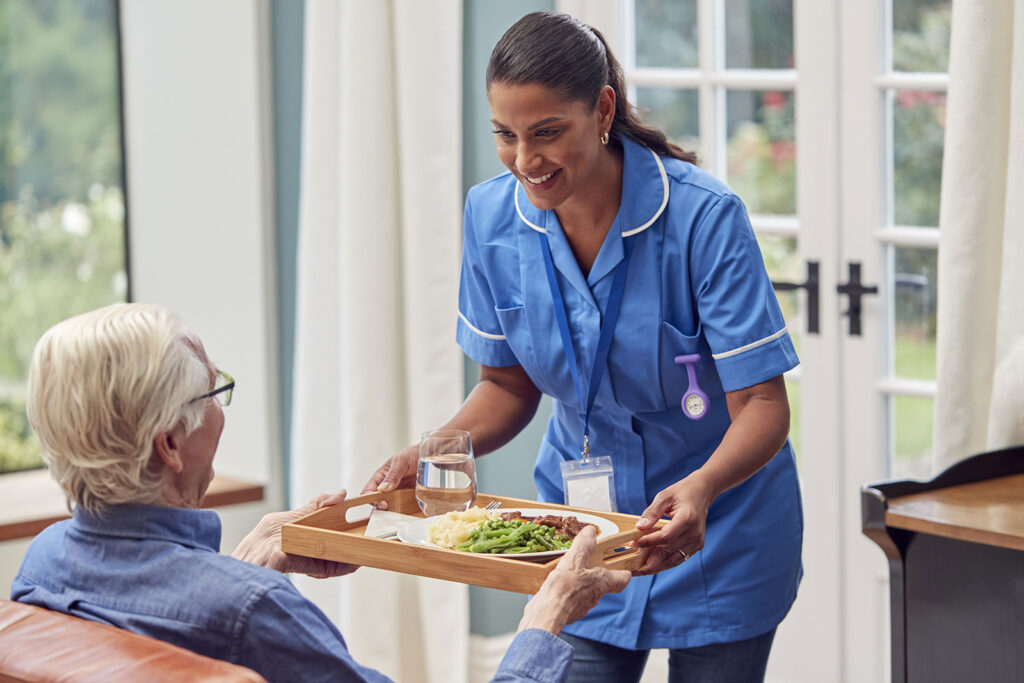 We have a Chef here at The Farmhouse Care Home who takes enormous pride in home cooked meals and home baking of cakes and biscuits. All meals offering a choice from the menu. Residents collectively deciding the choices on the menu from their resident meetings and questionnaires.
The Chef also changes the menus with the seasons of the year.
All our suppliers are local and fresh, Meat from our local butchers, Fresh fruit and Vegetables from our greengrocer delivered three times a week and our Milkman delivering daily Milk, Bread, Eggs and Cheese.
The Chef caters for all dietary requirements and all meals are nutritionally well balanced.
All training is attended by our Chef and Kitchen staff, also to include Diabetes and Nutrition and Hydration.
Special diets and needs can be catered for.